Results
Results are the final measurements from analyses. Results are associated with a particular sample. There can be multiple results for any particular sample, such as when a sample may be analyzed in duplicate.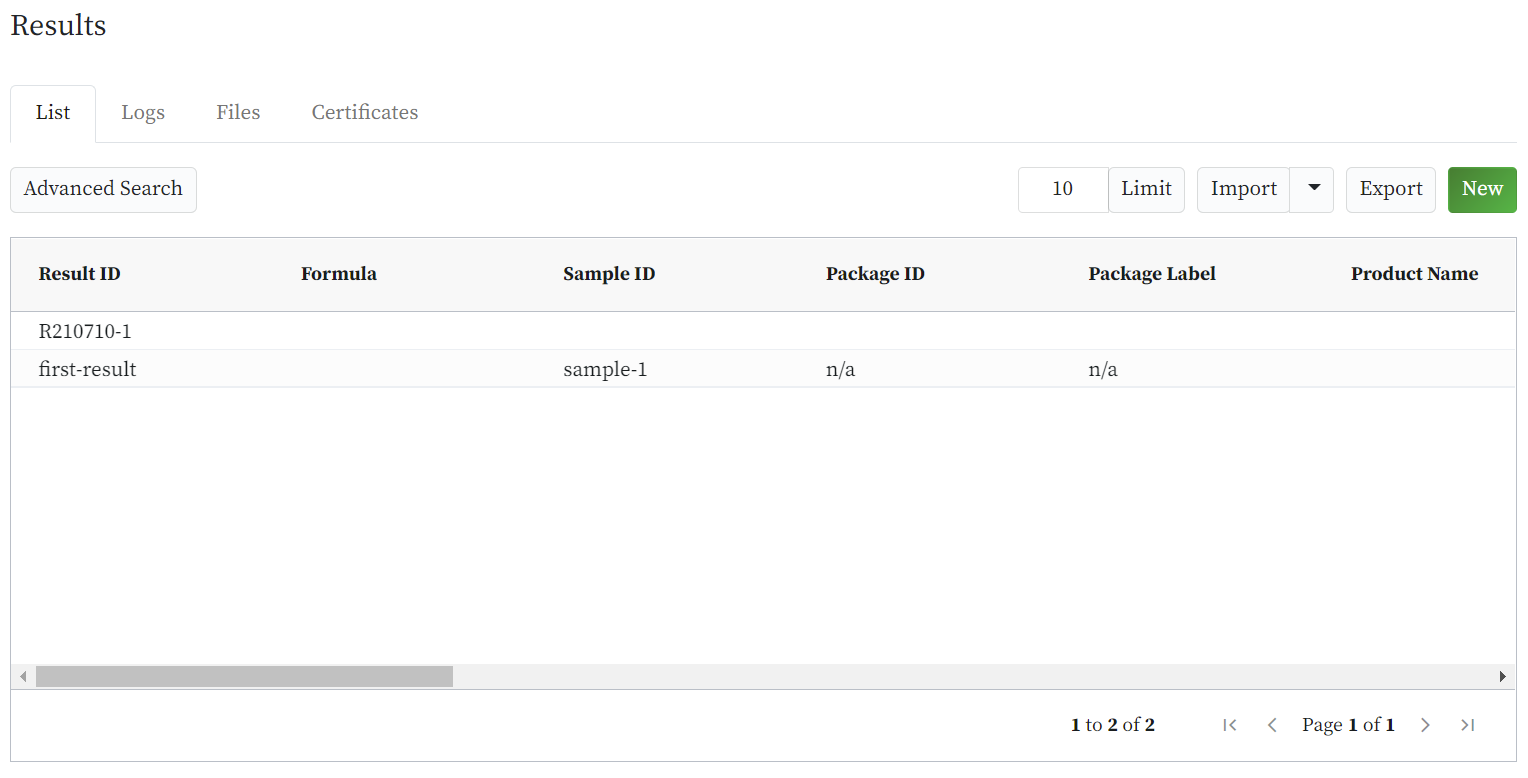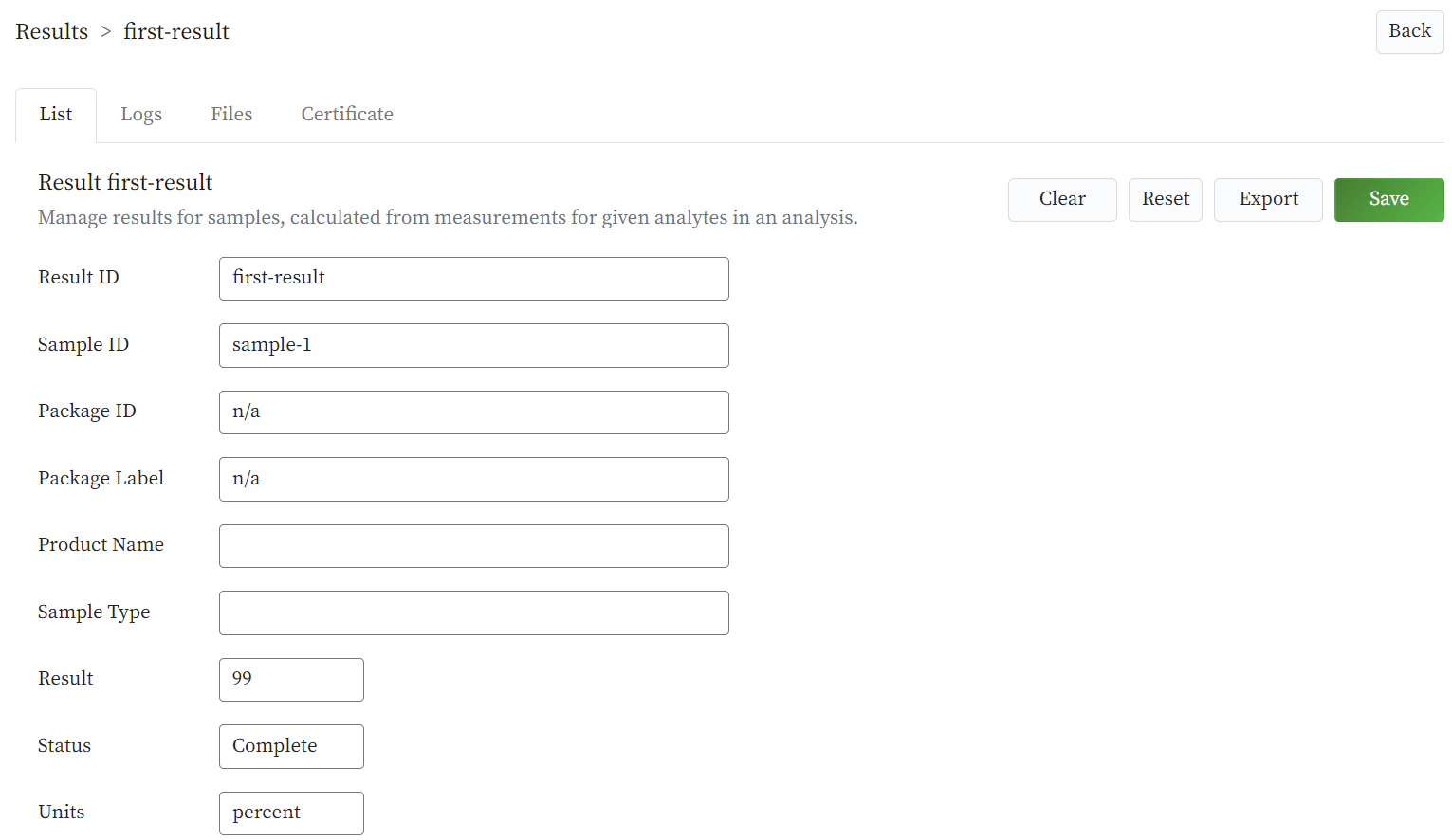 Posting Results
There are several places where you may wish to post lab results, including:
A state traceability system.
A cloud database.
A client's software system.
A public data warehouse.
Cannlytics can facilitate posting lab results wherever they need to go.
Results API
Certain developers may wish to pull results rather than have results posted to them. For this, you can use the Cannlytics API to facilitate lab result access.